"All I can say is "WOW!". I have been to all kinds of Energy Healers over the past 3 decades and I have never experienced such powerful and life altering sessions as I have working with Kate! There have be both subtle and profound shifts in both my physical and energy bodies, not to mention emotional, mental and spiritual transformations. If you are truly ready to heal yourself from the inside out, than I would highly recommend committing to a series of sessions with Kate. She is so warm, understanding and compassionate; she makes you feel incredibly comfortable and safe as soon as you walk into her treatment room. I would highly recommend her to anyone without reservation."
Laura Hoorweg Spiritual Counselor Maple Ridge, BC
"I had never participated in Energy therapy prior to working with Kate. Her intake was very thorough and the session was a unique experience. She educated me on how she became involved, her background and the benefits she as a practitioner had seen. She also explained the role Energy plays in our lives both positive and negative. During the treatment she pinpointed some of the struggles I had been dealing with and she was able to free the negative Energy I had pent up. Tears streamed down my face at one point seemingly out of the blue. After the session I felt relaxed and calm. She gave me some techniques to work on at home. It wasn't until that night that I realized the treatment benefits ... I slept the entire night!! I had been struggling with insomnia for years and this was the first full sleep I can remember getting. Kate takes her work very seriously and her background in the medical field makes her even more knowledgeable. Kate is also committed to community building, this is evident in her involvement with the Ridge Meadows Hospice Society. I highly recommend contacting Kate and trying Integrative Energy healing as part of your self care."
Chelsa Meadus
"Kate is amazing and I have recommended her to my friends. She has treated my mom and after the treatments my mom feels 'lighter' and starts to feel better. Thank you Kate for all that you do." Kerm
"Since seeing Kate, the areas that are a concern for me have gotten better. I have also become less easily irritated and am able to calm myself through the breathing techniques. Would highly recommend this treatment for anyone" R.M.
" Have had the pleasure of having a few treatments with Kate Had one today and she knows how to get me balanced and relaxed Thank you you have the most wonderful hands and energy" D.B.
"Throughout balancing a busy plate of full-time work, full-time school, and a recent separation, I naturally looked forward to my appointments with Kate. Of all the mind/body practitioners that I have worked with, Kate is by far the most consistent and sincere; I never felt rushed or unimportant. My sessions with Kate left me feeling rejuvenated, centered, and at peace. She is truly an expert in her field with an incredible gift that everyone should have the pleasure of experiencing." J.S.
"During my treatment I feel so peaceful and relaxed, I have no control over the smile on my face. Afterward, my mobility feels so much more fluid, and my general awareness of everything I see and feel is heightened." LM.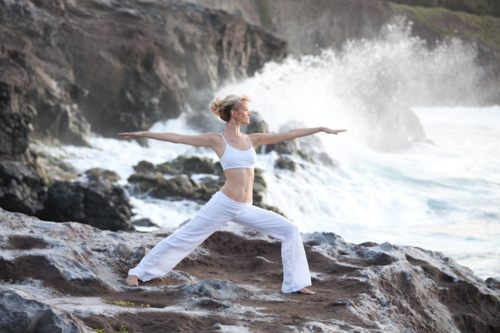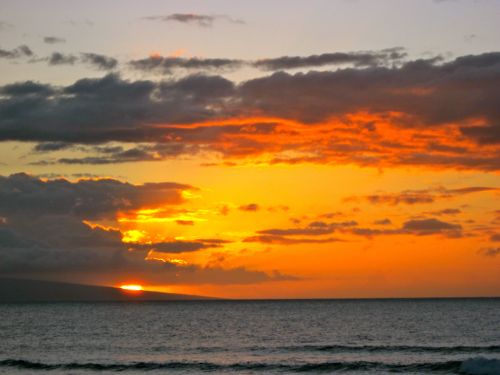 "Kate provides a relaxing and healing environment when she conducts her sessions. Her attention to detail means you enjoy aromatherapy and music (or silence) that best reflect your mood. I liked how there was the option for a heating pad to use on chilly days, and adequate bolsters for support.
The sessions themselves are quite the experience. Kate facilitates your journey to new levels of awareness and healing. I always leave sessions feeling relaxed and more positive. Every session with her is unique - some days they are restive, other days explorative.
With a gift for intuition, she's sensed exactly what I need - but doesn't push. I would highly recommend a treatment from Kate to restore your wellbeing. Is an excellent addition to modern medical treatments to maintain balance."
T.R.
I started seeing Kate @ SYNAPSE soon after I experienced intense trauma, grief and loss. I was supported immensely by the treatments during this acute phase of trauma. Because of the impact I was physically, emotionally and spiritually devastated, this mode of treatment addressed all three areas allowing self healing to take place. After treatments I was able to better practice breathing techniques,felt noticeably calmer and the grief seemed to process through me without debilitating me. Kate is also a gifted practitioner, very intuitive with wonderful empathy and compassion.
I am very grateful,
Gita Golby

"I was very fortunate as fate would have it....that the universe brought me Kate. Just when I needed it. Over a year ago, I was in a very serious horseback riding accident and broke an awful lot of bones. The accident has left me with some out standing health problems. But overall I am very blessed and was able to walk away from it. Literally....a huge blessing. Kate has become an integral part of my healing journey and will always be part of that now.I have not been able to go back to my work in health care since the accident. Because of my background in health care I have been very blessed with having allot of the resources or knew of the resources that might benefit me. When I met Kate I had been over most of my serious early days of excruciating pain. And I was moving on physically in my recovery. However to that point I had only spent my time crying with agony over the intense pain I was having. I had not dealt with any of the emotional issues that came with and were exaggerated by the accident crisis.Kate was a beginning practitioner when I met her. She was needing a case study if you will and offered me treatment sessions if I would be willing to help out with the learning process and evaluations. Might I suggest that Kate was never a beginner in the field. She exhibited right from the very beginning very skilled services. She was able to read my mind, if you will, and anticipate the direction of goals that I saw for myself. She planned sessions in advance based on previous assessment and adapted sessions as we got into them based on her intuition and skill. I was given concrete things to do when I was at home. She recognised early on that I do better with written words and took the time to create a working binder with activity sheets if you will for "home work" if you will. She lent me resources like books, CDs and wrote out cue cards for me to have a visual written list of things to do. I was able to be mindful of myself and meditate at home with practise and be present. These skills are not easy to do unassisted but because of Kate's teachings I was able to implement them into my daily living.Kate has been sent to me as a wonderful gift. A gift of being my catalyst in my healing journey that is ongoing. I will be forever grateful to her for what she has done for me and know that I would not be doing near as well as I am if I hadn't had her and her determination to help me. I am very thrilled for her that she is moving on out into the world as a certified practitioner and wish her much wellness, success and joy in her journey. She will ... I know...go on to help so many people in so many ways.I must say it again...I was very fortunate as fate would have it....that the universe brought me Kate!!!!!" D.K.